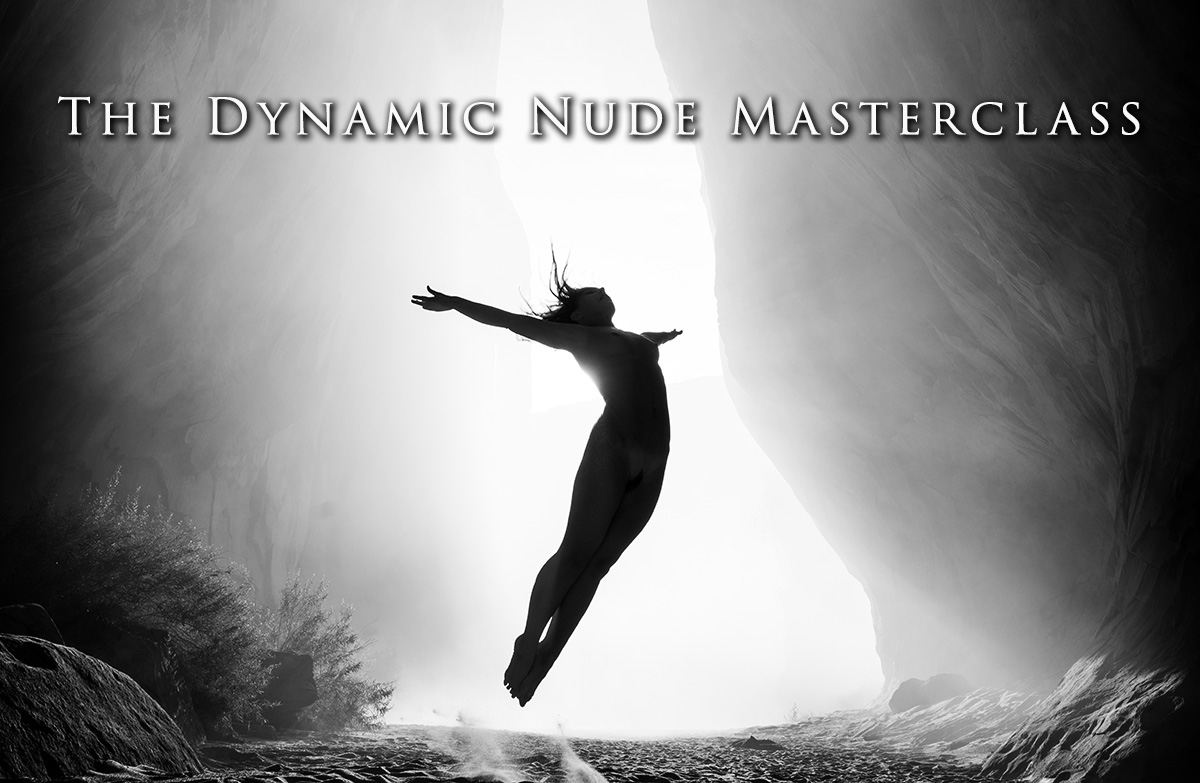 32 VIDEO LESSONS
This is the most comprehensive masterclass ever made on creating dynamic, powerful, and masterful artistic nude photographs.
8 COMPELLING ASSIGNMENTS
Accountability. It's what makes the difference between passively learning, and actively implementing elegant ideas into your work, right now!
Instant Access:
Sale Pricing ends in:
Meet Your New Mentors
Joel Belmont and Craig Blacklock reveal the cutting-edge technical skills, dynamic approaches to collaborating with models, and ingenious methods they have used to to captivate audiences with their art for over 60 years. For the first time ever, learn the secrets of how these modern masters approach working with the nude, to previsualize and precisely craft, powerful works of art. There has never been a class like this before.
COURSE WORKBOOK
You get the cutting-edge workbook that's reserved for our on-location creative intensives.
CONSTRUCTIVE FEEDBACK
You'll receive access to our online private community, where Alumni share feedback on images. Joel also provides image critiques with select students.
READY-TO-USE TOOLS
Exclusive templates, scripts, forms, and checklists to make it a breeze to find and seamlessly collaborate with models.
Create Your Best Images Now
Why wait to truly transform your photography?
We spent over 4 years capturing and refining the best content from our iconic Dynamic Nude Photography Workshops - and we have transformed it into a creative intensive that you can experience at your own pace and in your own home!
This online course is designed to take you through the same transformational process, including 32 cutting-edge Video Lessons shot on location in Utah and Colorado, 8 compelling Assignments to convert theory to action, our in-depth course workbook to expand your capabilities, and cutting edge presentations that will enlarge your sphere of possibilities.
In this Masterclass, you'll learn:
- The 7 Steps you must take BEFORE releasing the shutter
- The 4 Elements of Successful Composition that the Masters knew
- The 10 questions to ask any Model that will Generate Creative Gold for your Images
- The Simple Method for Capturing more Depth of Field than your Lens can Produce
- The 5 elements that will transcend any Snapshot into a Compelling Visual Narrative
- How to Achieve Perfect Exposures even in Insane Light Conditions
- Understanding how Visual Symbolism can add Exponential Depth to your Images
- How to gain More Resolution in your Prints
- 3 side-by-side Comparisons of how two Art Nude Masters approach the same subjects, to widen your creative possibilities
- An inside look at the process used to filter and find better quality models and collaborators – to save you countless hours of toil
- 2 Cutting-Edge Tools to help you dig deep into your own unique experience, and pull out ideas you can immediately implement into your Photographs
- Our 8 most compelling Assignments, to provide a vehicle for accountability and acceleration in your photography
- And much, much more!
Never before has this much elite content been jam-packed into one creative intensive!
What You're Gonna Get:
• The Dynamic Nude Masterclass ($1,997 Value)
• Ready-to-Use Templates, Contracts, Scripts + Checklists ($997 Value)
• 9 Secrets of Successful Collaboration with Models ($997 Value)
• Lifetime Membership to our private online Artistic Nude Mastermind Group ($497 Value)
• On-Location Workshop Coursebook (First 50 Only) (Priceless!)
TOTAL VALUE: $4,488
Normally, just the the 6-week Masterclass with over 32 Video Lessons and 8 cutting-edge Assignments would cost you $1,997.
But if you act now, you won't have to pay $1,997
Not even $1,097
I really want to make sure that those of you who are serious about catapulting your creative photography take action.
Therefore, I've decided to price this entire training package for you for just $197!
That's right, when you TAKE ACTION today, the one-time fee for the entire "Dynamic Nude Masterclass"… which includes all the Bonus Templates, Contracts, Scripts + Checklists, plus the 9 Secrets to Successful Collaboration with Models, AND instant and lifetime access to our Private Art Nude Mastermind Site…
Is just $197!
We know that this masterclass will provide you with the tools, techniques and skills to rapidly advance your creative photographer - and we stand behind it with a rock-solid 100% Money-Back Guarantee!
No fine print... no gimmicks. If you complete the video lessons and assignments within 30 days, and can show no improvement in your photography, we'll refund every last cent. There is zero risk - either you experience creative transformation, or the class is on us. Either way - you win!
"This was an amazing opportunity to learn the art of photography. Joel really built my self-confidence in my photography skills, and I learned years' worth of self-taught experience in a weeks' time. I highly recommend this to anyone at any level of your photographic journey." -David Oldeen
"This was one of the best experiences I have had in photography…ever! I fell in love with photography again and it enriched my desire to do more with it. I have participated in other photography courses, and can honestly say there is no comparison." -Steve Fowler
"Without a doubt – this changed my perspective on life as a photographer and as a human being. Anyone interested in fine art photography should consider this." -Salvador Andalon
"One of the best decisions I've made all year! In the past 10 years I have participate in several photography programs, but this one was like no other!! It helped me slow down my process, compose and capture the finished image in-camera, and gave me a clear direction of where my photography is headed. If you have the opportunity to learn from Joel, DO IT…you won't regret it!" –Francine Duffy
"It helped me advance my skills to a new level. It's worth every penny." -Lonnie Tate