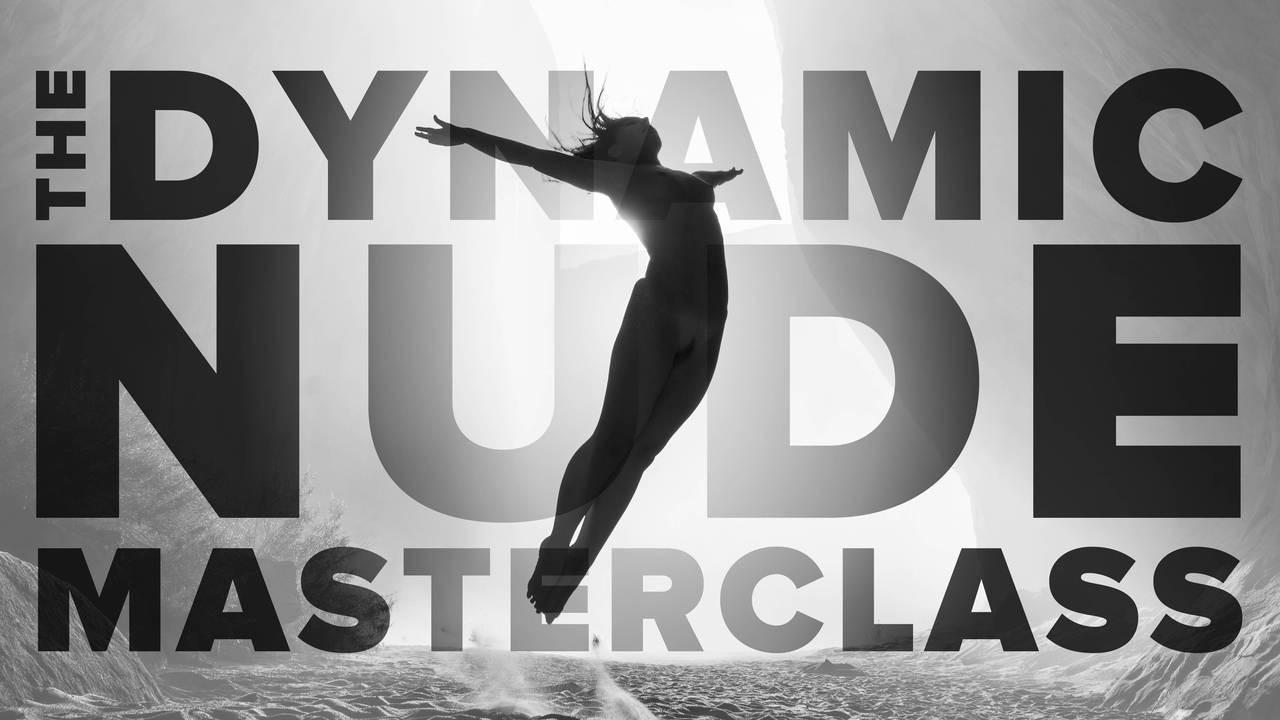 More than 30 Core Video Lessons Reveal Every Aspect of Crafting Stunning Nude Art Photography
Meet Your Instructors: Master Photographers Joel Belmont and Craig Blacklock
Joel Belmont and Craig Blacklock reveal the skills, approaches and methods they have refined working with hundreds of nude art models at every level of experience.
Joel Belmont
Joel Belmont is The Dynamic Photography Workshops founder and lead instructor. After receiving a BA in Photography from Principia College, he's spent over 20 years working in, teaching, exhibiting and curating fine art photography.
Craig Blackclock
Craig has taught photography workshops since 1982. He has authored 17 books and is regularly featured in prominent photography magazines. His prints are found in museums and private collections throughout the U.S.
Three Primariy Training Modules Teach You Each Phase of the Process
Phase 1: Foundations of Nude Photography
Novice photographers will learn to control their camera, workflow, and post-production so they can create masterful images with models.
Phase 2: Refining Your Skills and Creativity
Advanced photographers will refine their imagery, and start creating masterpieces with new insights about composition and technique.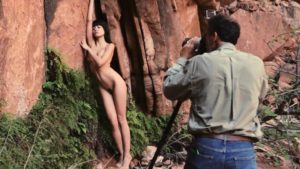 Phase 3: Working with Nude Art Models
Communicate with models in a way that instills confidence and trust. This results in a peak state of creative collaboration.
Phase 1: Foundations of Nude Photography
Snapshots vs Art
Learn the subtle cues and essential elements that will make your images become true works of art.
History & Perspective
Gain years of learning as Craig and Joel share insights from decades of crafting artistic photos with nude models.
Nude Photo Essentials
Slide shows with inspiring lectures offer a college level learning experience that will educate and motivate.
Phase 2: Refining Your Skills and Creativity
Turn your new knowledge into native talent with assignments that will inspire and challenge you. Each practice is designed to enhance your creative understanding and photography skills.
Essential Elements of Composition
Discover how to use angles, shapes, light and shadow to direct the viewers eye and create dynamic compositions that keep viewers engaged.
Crafting an Image on Location
Craig teaches the 7 steps for creating an artistic nude photo that set the stage for success, even before the model begins posing.
Understanding the Golden Ratio
Improve your images using these ancient proportions that were discovered by mathematicians, and used by artists for the last 2400 years.
Dynamic Landscapes & Backgrounds
Learn how to creatively place the model in compositions with the landscape as a potent creative element in your photography.
Creating Drama with Light and Shadow
Use light and shadow to tell stories. Learn how light can be used to articulate forms with visual and symbolic contrast.
Telling Stories with Props and Symbols
Joel teaches how to incorporate props for powerful narratives. See how he uses familiar symbols in creative combinations.
Phase 3: Working with Models
Joel Belmont shares every aspect of his process, including his 9 secrets of successful collaboration. You'll learn the proven best practices he has developed working with hundreds of models – many who had never modeled nude before.
9 Secrets of Successful Collaboration
Learn how to find, communicate and collaborate with nude models. Get started from scratch or refine your process.
Model Interviews & Perspectives
Learn to understand photography from the model's perspective and you'll become a trusted and effective creative partner.
How to Prepare for a Photo Shoot
Complete checklists of what to bring and what to communicate before every photo shoot so you and the model are prepared.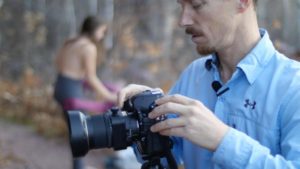 Professionalism & Best Practices
Develop a pristine reputation. Learn how to build professional relationships based on mutual respect and best practices.
Creating a Positive Rapport with Models
Learn how to communicate with models before, during and after a shoot to foster positive and enduring collaborations.
Establishing Model Safety and Trust
Joel reveals how to ensure models feel safe and respected. Learn how this process begins long before the photo shoot.
Watch Master Photographers Create Stunning Nude Art in a Range of Creative Settings
You'll get world class instruction as Joel and Craig show you exactly how they pose the models and compose gorgeous images across a spectrum of beautiful backgrounds.
BONUS 1: Advanced Techniques Training Module
Craig Blacklock reveals the signature techniques he uses to transcend the limitations of the lens and camera. He'll show you how to gain complete control of your focal distance, image resolution and tonal range.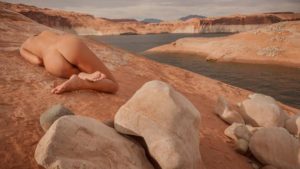 Stacked Focus
Usually a lens only focuses on a limited range. With this technique you can bring both close and far objects into razor sharp focus along with the model.
Panoramic Stitching
Go beyond the aspect ratio of your camera to capture the figure among sweeping landscapes and huge backgrounds in stunning high resolution.
Extended Dynamic Range
Learn how to measure light and preserve detail in both the model and the background, even in complicated and challenging lighting situations.
BONUS 2: Genius Editing Tutorial
Craig Blacklock reveals his non-destructive editing techniques and workflow. See how he starts with a raw photograph and modifies the settings to create a highly polished image. You'll learn how to set the white, black and mid points to create the optimal tonal range. You'll make the figure and the background look amazing.
BONUS 3: Lifetime Access to our Private Forum
Our private community of photographers will support your growth, PLUS Joel Belmont will help you accelerate your progress with personalized, one-on-one feedback when you post images for an assignment! That's 8 feedback/image review sessions to help elevate your creativity to the next level! ($200 value)
BONUS 4: Student Galleries
20 galleries with over 200 images highlight the images of students who've participated in The Dynamic Nude Workshop. This incredible array of images is proof that the masterclass will transform how you work with models.








Downloads and Additional Resources
Our entire 76 page training manual that's never before been available outside of our live workshops
Model Release form and contracts clarify your creative rights to use the images you create
Proven scripts and email templates you can use to properly establish communication with models
Complete checklists make sure you're ready when it's time for a photo shoot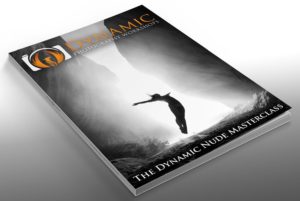 Frequently Asked Questions
Absolutely! If you've completed the course and it does not positively transform your photography, just send a message and we'll refund your money ... no questions asked.
The Dynamic Nude Masterclass video course includes 30 videos with many hours of content, but it is designed for you to learn at your own pace. You can watch the videos all at once, but most people digest these lessons a little at a time so the material really sinks in. Either way, you can refer back to any of the lessons whenever you want. As you continue to grow, you'll continually discover more value in these videos.
As soon as you purchase, you'll get an email with a link to your own private training library. You can easily access the videos and course materials 24/7 from any internet connected computer or mobile device.
You get unlimited access to the entire program + the bonus video modules. You can learn at your own pace and use these videos for ongoing inspiration and support.
Other than a camera and a simple tripod your equipment choices are entirely up to you. Your creativity and ability to make beautiful art relies more on your imagination than your equipment. It's great if you have a high end digital camera but even modern cell phones take great pictures. And while it's helpful to have Photoshop you can get Pixlemator and other powerful editing apps for less than $40. Many photographers start with a simple inexpensive gear and grow into professional equipment over time.
What Our Graduates are Saying about the Training
"This was a amazing. I learned years' worth of self-taught experience in a weeks' time. I highly recommend this to anyone at any level of your photographic journey." – David Oldeen
"This was one of the best experiences I've had in photography – ever! I fell in love with taking pictures again. I have participated in other photography trainings, and can honestly say there is no comparison." – Steve Fowler
"I experienced all new ways of seeing. If you're a photographer of any skill level who wants to work with models this training is an absolute must do." – Brian Shepherd
"I am more deliberate in my process, spending more time before a shoot thinking about what I want and how I intend to accomplish it.  I found several great models via Indeed.com with the process you described – by asking the model strategic questions up front.  This helped me assess the models on a different level and, frankly, made it easier for the models to see that I am more serious than just an "old guy with a camera".  I never would have imagined that this process would be a way to seek out and hire models! It has been worth every penny and without question, has made a meaningful impact in my work." – Dan Katz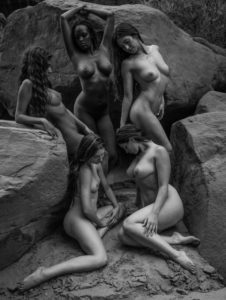 Experience The Dynamic Nude Masterclass training program + bonus videos for a full 30 days risk free!
Dive into the lessons and see why this is the best training of it's kind in the world. If you're not 100% thrilled with the program just let us know, and we'll refund your money – no questions asked.
Begin the Ultimate Creative Journey into Nude Fine Art Photography